Percorso : 18 buche, mt 6.060, Par 72, S.S.S. 72, + 9 executive
Altitudine : m 185
Die 18 Loch Championship und 9 Loch Executive. Parcours des Golf Club Franciacorta wurden von den Architekten Pete Dye und Marco Croze auf einer 60 Hektar grossen Fläche entworfen Der Parcours wird von erfahrenen Golfern 'aber auch von Anfangern sehr geschatzt Er windet sich durch sanfte Hügel und ist von einer reichen Vegetation, von Wasserspiegel und von heimtuckischen Bunkern, die die Fahne beschutzen, umgeben.
Attrezzature : Large Clubhouse, bar, snack bar, 2 restaurants, drivingrange, pro-shop, fitness areas, sauna, tennis courts, swimming pool, riding school, bridge room, conference rooms and games room for children.
Stagione : Sempre aperto.
Giorno di chiusura : lunedi non festivo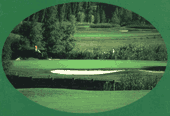 The nearest airports :
Milano Malpensa ( 80km ),
Bergamo ( 25 km ), and
Montichiari ( 30 km ).